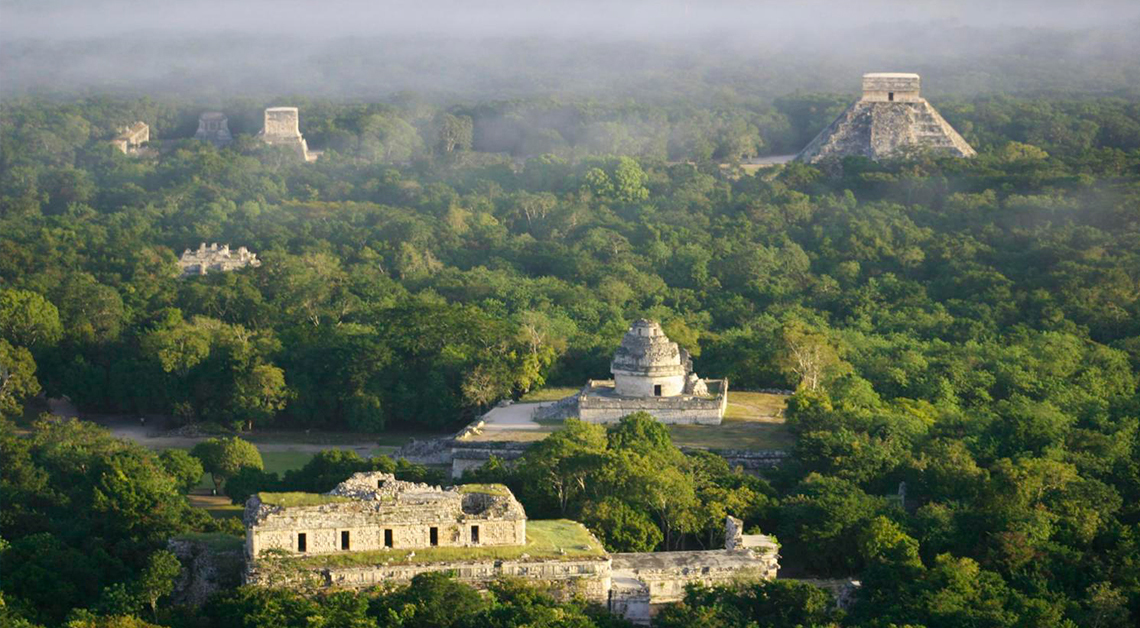 Chichen Itza, means "mouth of the Itza Well" and comes from the Itzaes, a Mayan tribe who were the original occupants of the site and owners of the 2 natural wells that gave the city its water.
The cultural and religious life of Chichen was centered on its cenotes. The main structures cover an area of almost 5km2.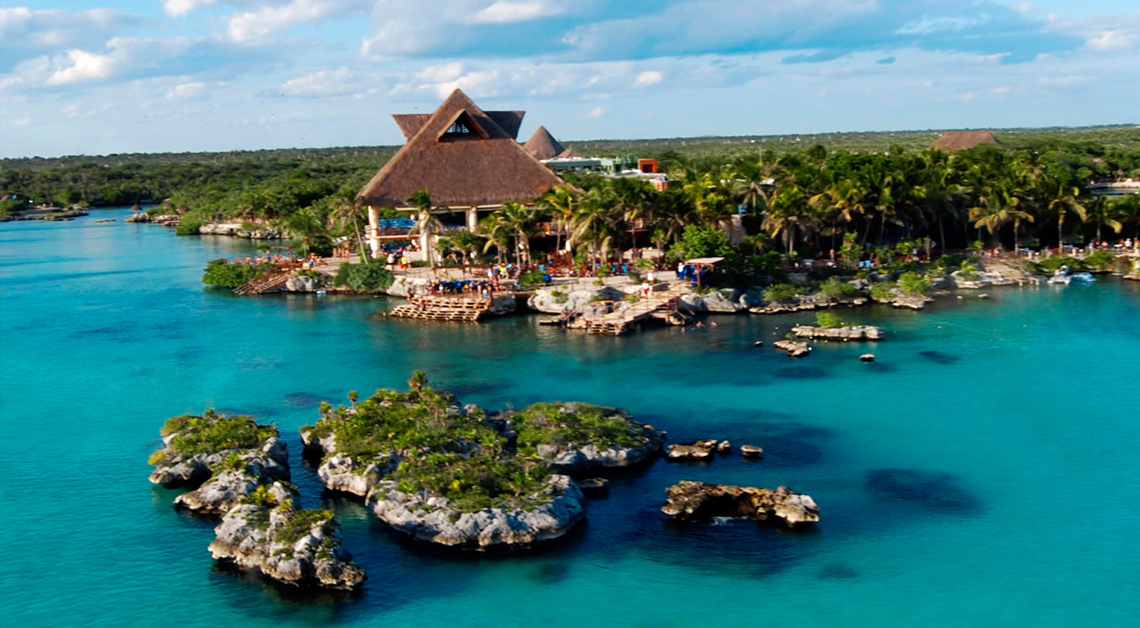 Xel-ha or "Place where the water is bom" is an incredible natural aquarium, where the ocean mixes with springs of sweet water and underground rivers, forming a very particular and amazing ecosystem, spread with little islands and a constant flow of bubbles that come up from the sub ground.
In this spectacular creation of nature you will also find an exuberant jungle, caves and cenotes.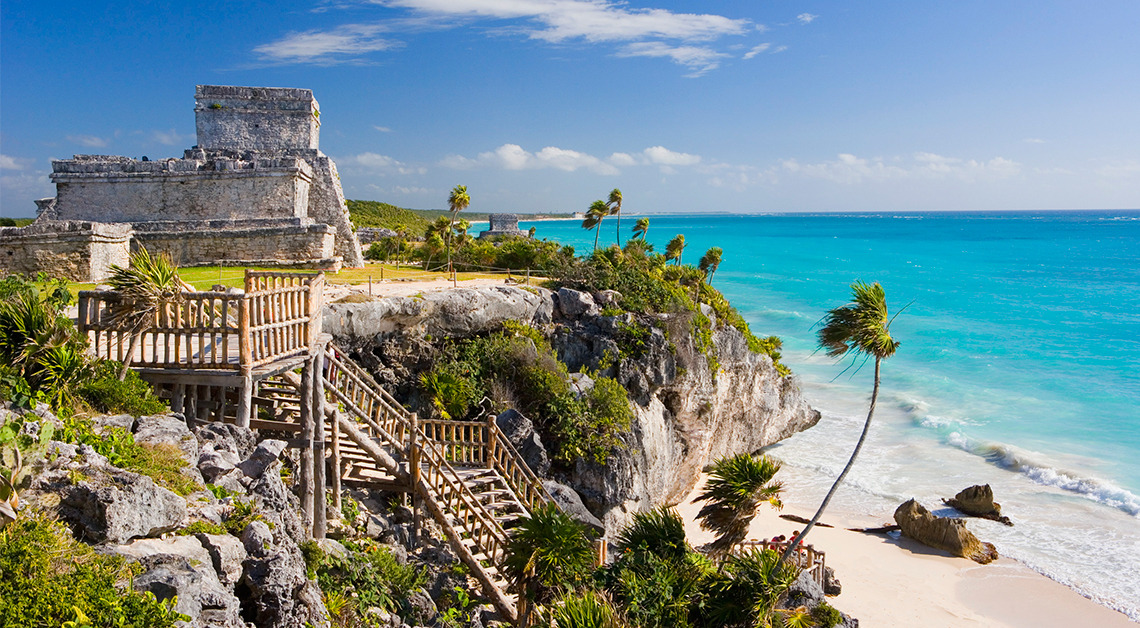 Tulum is one of the most impressive archeological sites of the Mayan world. Built on a Caribbean Sea cliff during the post classic period (1000-1500 D.C.) it was, then, the center of commerce and transport of produce with other towns from the Caribbean and central Mexico. The are still more than 60 well conserved structures inside the wall that sunounds the site, as well as a little town one kilometer to the south, which tends to surprise visitors with its international atmosphere.
---

---

Another of the great attractions of the Mayan Riviera is "Where the is born" , or in mayan language, Sian Ka´an, at only 5 km to Tulum. Composed of 653 thousand hectares, it was decreed by the UNESCO in 1987 as a patrimony to humanity. The beaches, lagoors, swamps, margroves, cenotes and extensive fauna are the ultimate experience. Here, you will be able to appreciate more than 345 species of birds, a variety of mangroves in red black and white, the low and medium juggler the secrets kep in its 27 archeological sites, more than 800 species of flora and fauna such as the jaguar and the wild cat as well as species in danger of extinction like the jabiru (a bird similar to the stock) and the ibis ( an other wading bird).there is a great variety of ecological tours to choose from that go deep into nature and open the doors to knowledge, adventure leisure and pleasure.
Its name in Maya means Boca yellow stone and where you will find wonderful fresh water cenotes and underground caverns of outstanding natural beauty and where you will live an unforgettable experience while you relax and enjoy the nature of this unique place. The Riviera Maya has the great privilege of having one of the largest coral reefs world: the Great Maya Reef, where more than 500 species of fish. The crystalline waters of the region give visitors an ideal place for diving and snorkeling. The thirteen dive sites which are located at the height of the Riviera Maya are easily accessible as they are within walking distance navigation by boat.
Along the coastline are also cenotes, caves and underground rivers of ideals, underwater or underground water, to be admired in its depths.